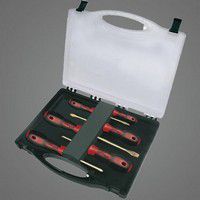 EGA Master, Non-sparking Screwdrivers SET
Reference: Screwdrivers SET

Specifications

Materials: Beryllium copper Cu-Be

Models: Slotted

Available in: Set 6 slotted screwdrivers philips

Hardness: 283-365 Brinell.

Optional: Set 8 screwdriv egaers slotted, philips, pozidriv

Protection: Tools made of Cu-Be alloy can be used in all groups (I, IIA, IIB, IIC) in a safe way, with the only exception of acetylene, with which copper might react and create highly explosive acetylite gases.
ATEX Workshop is
Dekra Certified and Certified Assembly Partner Eaton / CEAG / Cooper Crouse Hinds.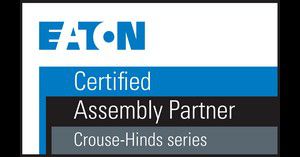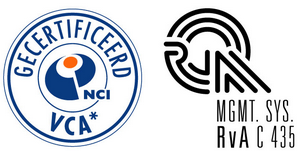 More information or order now?